Suite de l'avancement de février 2012, le cockpit du  Fairchild Republic A-10C arrive à sa fin.
Seul le panneau du FUEL QUANTITY est en cours de fabrication. Sur l'ensemble des panneaux présents sous DCS-World A-10C, ne seront pas réalisés les panneaux suivants :
TISL,

panneau des disjoncteurs,
IFF,
HARS,
car ces derniers ne sont pas fonctionnels dans le simulateur. Le jour où ils sont prise en compte alors je les construirai.
Les claviers des CDU, UFC, NMSP et CMSC sont en cours de fabrication.
——English
Here is status of my A-10C cockpit. FUEL QUANTITY is under building as keybords of CDU, UFC, NMSP, and CMSC. TISL, breakers panel, IFF and HARS won't be build until they aren't functionals. Keyboards of CDU, UFC, NMSP and CMSC are under building.
Console gauche (left console)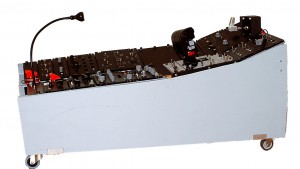 Console droite (right console)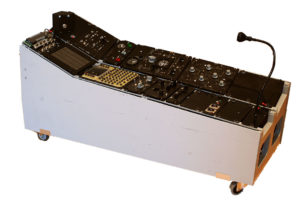 Console central (dash board)
en cours…
coming soon…